Thermal Cyclers for high-throughput real-time PCR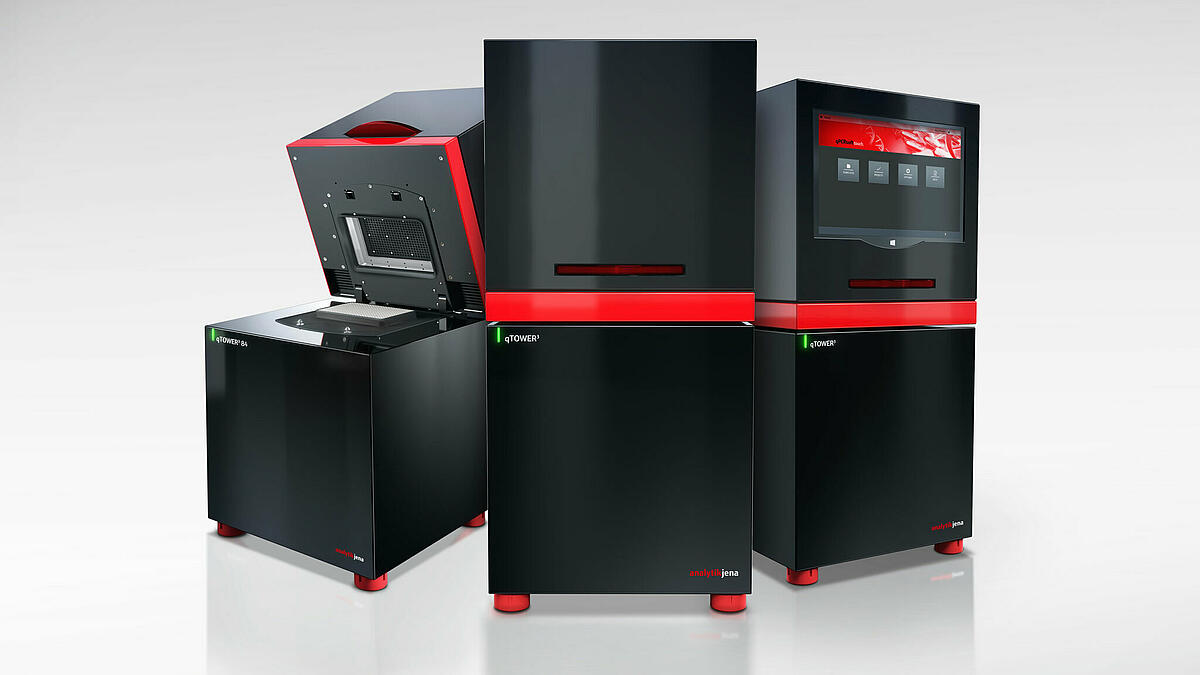 The top performer among real-time PCR thermal cyclers
Do you rely on low operating costs, fast analysis times, and obtaining the best results – all at a high sample volume? Our qTOWER³ product portfolio raises your real-time PCR workflow to the next level. Reduce your number of repeat analyses, increase your analysis speed, and significantly reduce your cost per sample in the process.
Freely configured and expanded at any time,
The patented high-performance optics guarantee the outstanding homogeneous excitation and illumination of all individual samples. The qTOWER³ product family achieves unique flexibility with its proven filter module equipment, which can be freely configured and expanded at any time, and enables up to six-fold multiplexing.
Additional Warranty
We extend your warranty free of charge to three years for many selected thermalcyclers. Register your product and benefit from the extended warranty. Quickly and easily – free of costs and obligations. You will run no risk.