Application Info
Tubes for Bullet Blender®
For best results, use tubes that have been verified for use with the Bullet Blender®
Eppendorf ®Safe-Lock™ snap-cap tubes for BBX24
Axygen® brand 1.5ml screw-cap tubes for BBX24
Save Time with Pre-loaded Tubes!
Next Advance Bead Lysis Kits are pre-filled with bead combinations optimized to homogenize your specific tissue sample. See our recommended protocols. RNase-free or non-sterile. Available in packs of 50 or 250.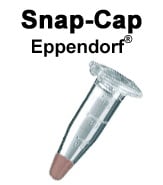 Eppendorf® Safe-lockTM tube bead lysis kits are made of high quality polypropylene and very easy to open and close. These tubes can be used in any current microcentrifuge model Bullet Blender (except discontinued BBX24W and BBX24BW models).
Kits are available in RNase-free or non-sterile versions, and are sold in packs of 50 or 250. Rainbow kits consist of a 50 pack each of Pink, Red, Green and Navy kits.
For help selecting the correct kit, see the bead lysis kit selection guidelines.